Short interviews before CEOI 2020 – Péter Szente (18) from BLG, Nagykanizsa
How have you been preparing for the comp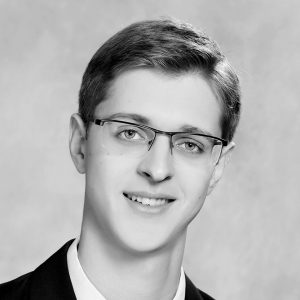 etition?
P: I take part in online competitions, thanks to which I'm able to compete in an international environment even multiple times a week. We also have preparatory clubs, where we learn new algorithms, among others.
When did you start dealing with informatics more seriously?
P: I've been preparing specifically for competitions since the ninth grade. I've got to know lots of other areas of informatics since then.
Which achievement of yours are you most proud of?
P: I think that gaining admittance into an international competition is a much bigger achievement than national ones. This is why I'm most proud of my admittance to CEOI.
What do you like doing in your spare time?
P: My preparation for the competition has taken up a lot of time recently, but I still play the violin and ride my bike.
What are your plans with informatics? What would you like to do as an adult?
P: I'm starting my studies at the Faculty of Informatics at Eötvös Loránd University in September. I'd like to be an IT specialist.