Saint Stephen's Day in Hungary
St. Stephen's Day is celebrated in Hungary on August 20th each year. It is also known as Foundation Day and Constitution Day. This is the official state holiday of Hungary. St. Stephen's Day may be called "the day of the new bread" as it is a tradition to cut bread on this day to celebrate the arrival of the harvest.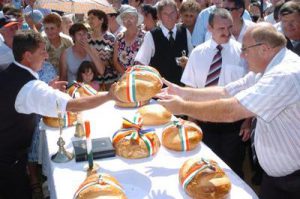 St. Stephen of Hungary (Szent István király) was the first king of Hungary and he laid the foundation of the state by converting the Magyar people to Christianity.
Stephen received the "Sacred Crown" from Pope Sylvester II becoming Hungary's first king on Christmas Day in 1000 AD, ruling until his death on August 15th 1038. The Holy Crown has survived the centuries since and it is now Hungary's most precious treasure.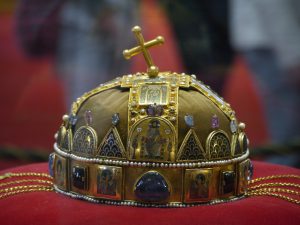 Stephen was made a saint on August 20th 1083. He became the patron saint of Hungary. As part of the canonization process, King Stephen's remains were dug up and legend has it that his right hand had not decayed at all. The hand was removed from the body and can still be seen in St. Stephen's Basilica in Budapest.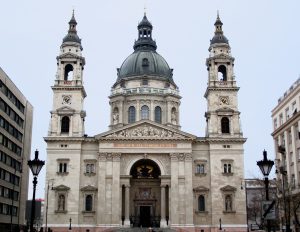 August 20th was first celebrated in 1092, when another saint king, Ladislaus I declared it a sacred day.
Source: https://www.officeholidays.com/holidays/hungary/saint-stephens-day